At HGR we take the end of the year every year to look back on the things that have taken place at HGR. We also take the time to seek God's direction and wisdom as to how to make improvements to the ministry and be able to server our listeners much better. As always we are grateful for the support that every one of you has provided to HGR during the year and for tuning in as well.
Finally our own in house app – One of the greatest milestones achieved this year was the fact that we were finally able to create our own in house app. The app that we have been using for years was created and managed by a third party. We feel that this new app will allow us to develop and implement features that will better serve our listeners. From the new app main menu, those of you that are VIP Members, you can now access a link that will take you to the website where you can log into VIP.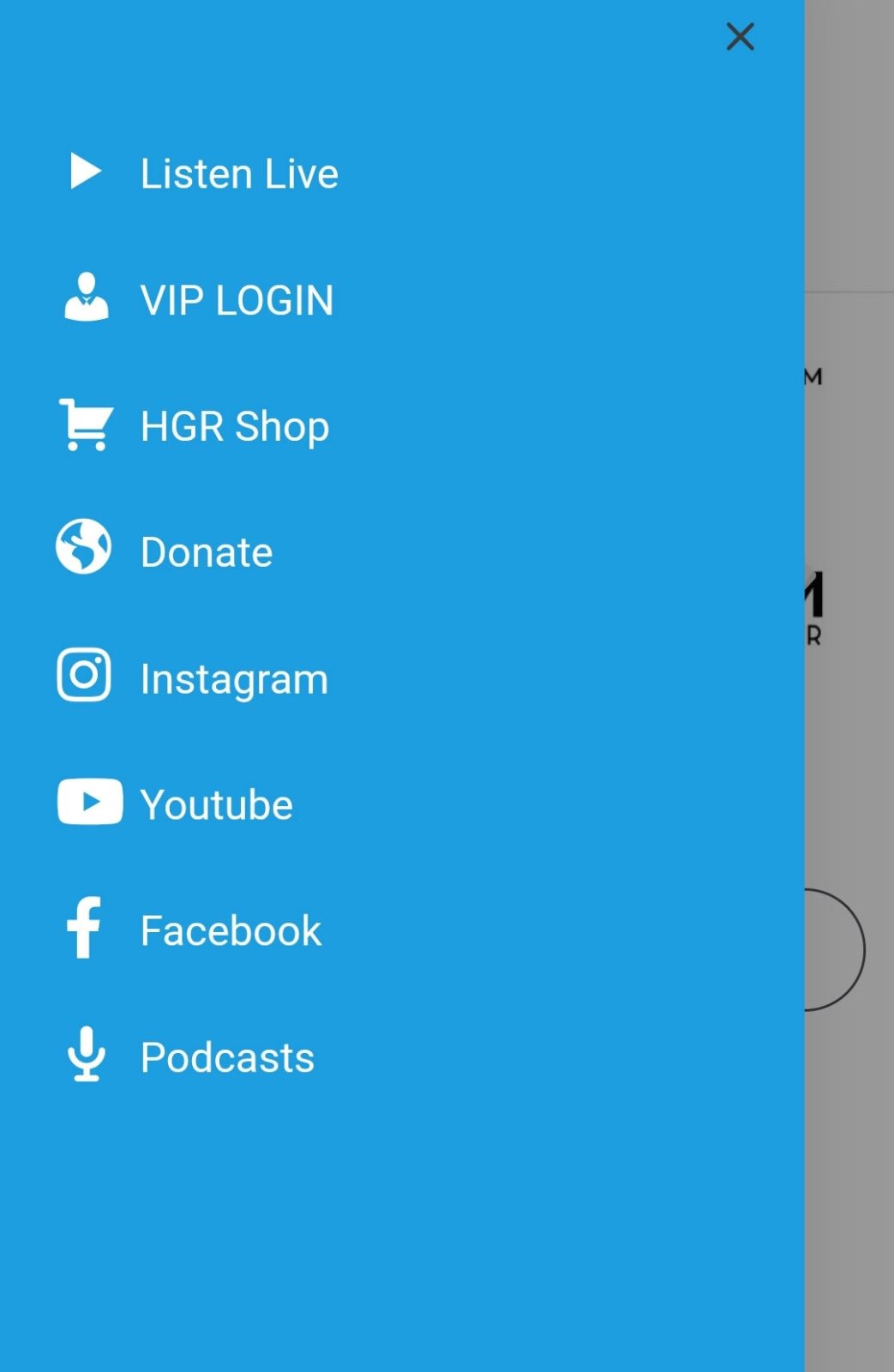 Over 1,6000 sermons in the shop now – As always when you purchase a sermon from the shop, or when you sing up for a paying VIP Membership, you are helping HGR stay on the air. All of the proceeds go towards covering the costs of operating HGR. Mp3 downloads are no immediately available upon purchase in the downloads section of your account on the HGR website. We are thankful to those of you who have given us the cassette tapes and other formats so that we can share the content with our listeners. 
HGR 20th Anniversary in 2022 – Yes it will be 20 years of serving the Apostolic Pentecostal community around the world. The primary goal and burden of HGR has always been to bring the gospel to the unsaved. Many are the testimonies of people that have been impacted by HGR through the years. Because of your prayers, your support and God's hand being on it, HGR is now having a multigenerational impact. We are now hearing from young adults that tell us stories such as "my mother had HGR playing all day in the house as we were growing up". HGR has become a part of many people's daily life. We are honored to be able to be a blessing to missionaries all around the world as well. Many missionaries tell us that HGR helps them feel a little bit of home as they are serving God around the world trying to bring the gospel to the unchurched. I am sure that as you read this, you are thinking about how HGR has impacted your life as well. Thank you for allowing us to continue serving God's people and for supporting us during this 20 years of ministry. We are looking forward to see what God is going to do in 2022. Thank you for being a part of HGR, thank you for your continual support