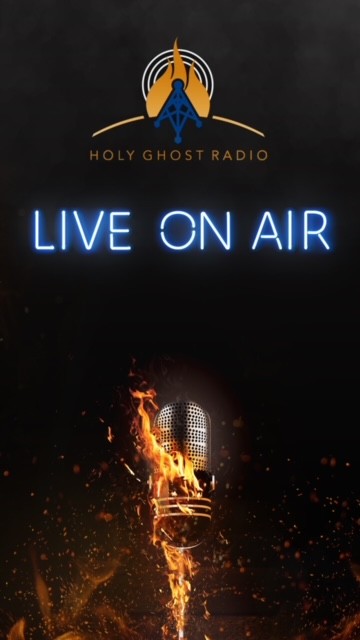 That time of the year has quickly come upon us once again – the time where we reflect on what has taken place and what has been accomplished at HGR during the year. As always, we are thankful for those of you who continually pray that God uses this ministry for His purpose – HGR wouldn't be on the air without your prayers and you support – THANK YOU HGR PRAYER WARRIORS! In 2022, as always, we are grateful for everybody that believes in what God is doing via HGR and constantly speaks positively about the effort that is being made by HGR to be of service and blessing to others for His kingdom's sake. HGR is extremely thankful for and to each and every one of our listeners who tune in and tell others about HGR – no point in broadcasting without you, our listeners tuning in – THANK YOU for doing so and for spreading the word about this ministry. In an effort to keep this update as short as possible, we will only highlight a few of the many great things and victories that took place at HGR in 2022.
20/50 – What Does This Mean?
20 – 20 Years.
In 2022, HGR celebrated 20 years of being on the air. As many of you know, HGR started as a God given directive and an answer to prayer to the owner and founder of HGR – Jeff Hoffer, while in fervent prayer as a newly committed and sincere new convert to God's service during the latter part of the 1990's. God just simply said "radio ministry" in an unquestionable and audible mandate and in response to his prayer while seeking direction as to what God wanted him to do for His kingdom. Bro. Jeff Hoffer's only knowledge of radio and of the radio industry at the time was the operation of a radio device to tune in as a listener. The next first logical question from Bro. Hoffer to God was "How?" 20 years later God continues to guide, equip and make that "How" possible at HGR.        
50 – 50 Live Events.
By the end of 2022 we will have brought you 50 LIVE Conferences during the year. A big THANK YOU to everyone that has hosted and given us the privilege and honor to be there either on site or remotely to broadcast your LIVE event for those that could not attend. Thank you for allowing us to broadcast your conference LIVE in 2022 and during the previous years. Thank you everybody for helping us broadcast 50 conferences in 2022 LIVE. 2023 is going to be a great year for LIVE events as well on HGR. The 2023 schedule is filling up fast, book your LIVE event broadcast today by contacting us to reserve your dates or to obtain more details as to how to broadcast your LIVE event on HGR.
HGR VIP Gives You More Options
In 2022 HGR VIP now gives you access to 21 of our stations. We have added the HGR Leon Frost channel to our HGR VIP lineup. HGR 3, 4, 5 and the other VIP channels are commercial free. For more details click on our graphic bellow. Your Paid HGR VIP subscription allows us to continue to keep the servers running and add new content as well. Please upgrade to a Paid HGR VIP account if you haven't done so already and support HGR.   
Biggest Archives In Pentecost
Over 20,000 Sermons In Our Archives – And Growing
We now have more than 20,000 sermons in our archives – and counting. We are adding new content on a weekly basis to our HGR stations. We want to thank all of you that provide content to us such as tapes, mp3s, cds, etc. KEEP EM COMING!!! Of course the archived sermons that we play on the air on our stations are also available in the shop as mp3 downloads. Each sermon is $5 dollars and can be immediately downloaded from your account on the HGR website upon purchase.
What About 2023?
The entire HGR staff pledges for 2023, to continue to bring the same unfettered and unchanging gospel salvation message that we have been broadcasting during the last 20 years to a world that is constantly changing in the wrong direction – "in the name of progress". HGR pledges to continue to be that lighthouse that serves as a beacon of hope to help us all get to the place of refuge that we all desperately need to anchor ourselves to during these turbulent and troubling sees of time – the church. We need His church more than ever!!!. In 2023, may HGR be that shining light that encourages you and your loved ones to stay in or seek that safe place – your local church.